If you need an air con regassing service, then contact Sunbury Auto Air today. We can diagnose any air con related problems you may be having and if it's just a case of the car air conditioning needs regassing then we can do that there and then, with no hassle to you.
Let our experts keep your vehicle cool for you. Call now on (03) 9000 0063
Why Is Regassing Essential?
The air conditioning of your vehicle requires regular servicing and maintenance to keep it running optimally. The air conditioning system has a refrigerant that flows through the system, providing the cool air in the summer and allowing for fast defogging in the winter. Over time, this refrigerant leaks from the system, until your air conditioning ceases to be effective.
Fortunately, the regassing process is a relatively simple one and will see your air conditioning returned to its former condition. It is important to note that modern vehicles are required to take the new R1234yf gas to conform to environmental regulations.
At Sunbury Auto Air, we recommend that your vehicle receives an air conditioning regas every 2-3 years. This not only ensures that the system stays running optimally but also keeps the system hygienic. An empty air conditioning system is prone to bacterial build-up. Call us today to book your next service.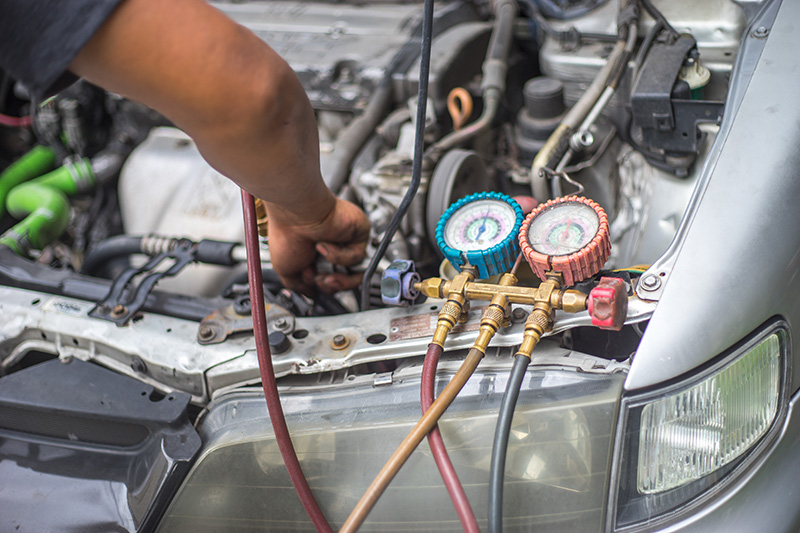 Car Air Conditioning Repairs
Car Aircon Regas
Car Mechanic
Logbook Servicing
Auto Leak Detection
Certified Experts
Quick and Reliable Services
Fully-Equipped Workshop
Reasonable Prices
How Do I Know If I Need a Regas?
If your air conditioning stops working, more often than not it can be resolved quickly and easily with an air-con regas. Most of us expect our air con to work without a second thought, but when warm air comes out of the vents one scorching summer day, it's a nightmare.
It's usually not this drastic – you'll probably find that over time your air-con system doesn't work as well as it did when new. That's because it needs regular maintenance, which many of us fail to do.
The first sign that your air-con needs regassing is that the air being blown from the vents is not as cool as it used to be, or it doesn't feel any different when the AC is switched off.
If you can't remember the last time the system was regassed, it's probably worth doing. Alternatively, the specialists at Sunbury Auto Air are happy to perform a check. Call us today!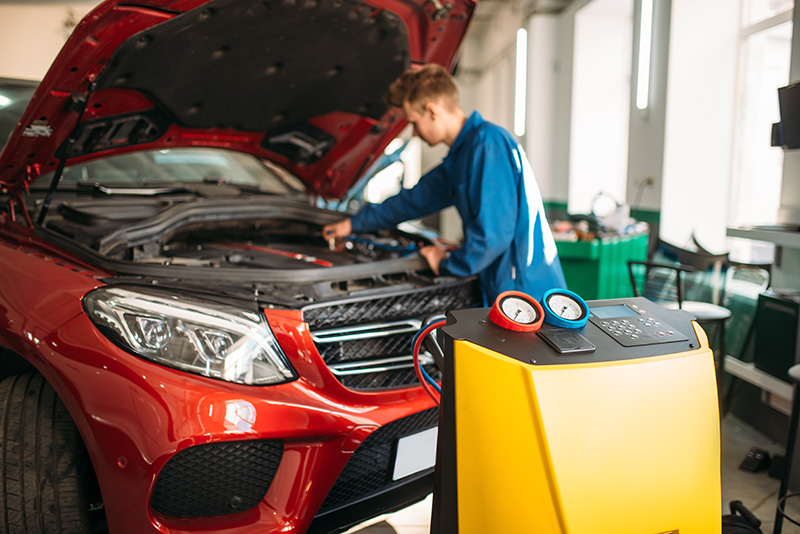 Bringing the heat down
The team at Sunbury Auto Air is committed to ensuring your experience on the road is as enjoyable as possible. Contact us today to book an appointment.
Jacsamhar Family Trust TA Sunbury Auto Air is committed to ensuring that the collection and processing of data carried out by our
sunburyautoair.com
site complies with the General Data Protection Regulations (GDPR) and the Data Protection Act. To know and exercise your rights, particularly concerning the withdrawal of consent to the use of collected data, please consult our
privacy policy