Sunbury Auto Air | Car Air Conditioning Parts
Car Air Conditioning Parts
Our Sunbury Auto Air offers an extensive variety of quality air conditioning segments ranging from blower motors through to transmission coolers. We are ceaselessly occupied with the world's leading brands in air conditioning to deliver sturdy products and allow our clients to tap into the latest technologies and innovations.
Sunbury Auto Air stocks a wide range of Automotive Air Conditioning spare parts such as:
Compressors
Condensers & condenser assemblies
Receiver Driers
Evaporators
Thermostat & TX valves
Electric fans 12v & 24v (A Range of Sizes)
Solenoid Valves / Oil Separators
Rings / Oil / Service Consumables
System Diagnostic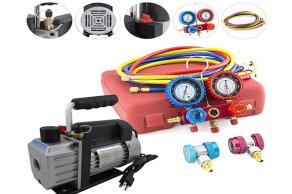 Want to keep cool behind the wheel?